EdChoice Expansion Scholarship
St. Barnabas School is part of the EdChoice Expansion Scholarship program in Ohio.
As of July 3, 2023, Governor Mike DeWine signed House Bill 33, the FY24-25 operating budget. It includes universal school choice. We will continue to provide updates here, and directly to our school families as they become available in real time. As an EdChoice provider in Ohio, students are eligible for this scholarship for the upcoming 2023-2024 school year.
What does this mean for St. Barnabas Families?
Scholarship amounts are income-based.
Students whose family income is at or below 450% of the Federal Poverty Level (FPL), or about $135,000 for a family of four, are eligible to receive the full scholarship amount. *See the chart below.
A student whose family income is above 450% FPL is eligible for a scholarship that decreases on a sliding scale. For example, a family of four with an adjusted gross income (AGI) of $180,000 could receive $2,600 per child.
For more details, please see the FAQ document.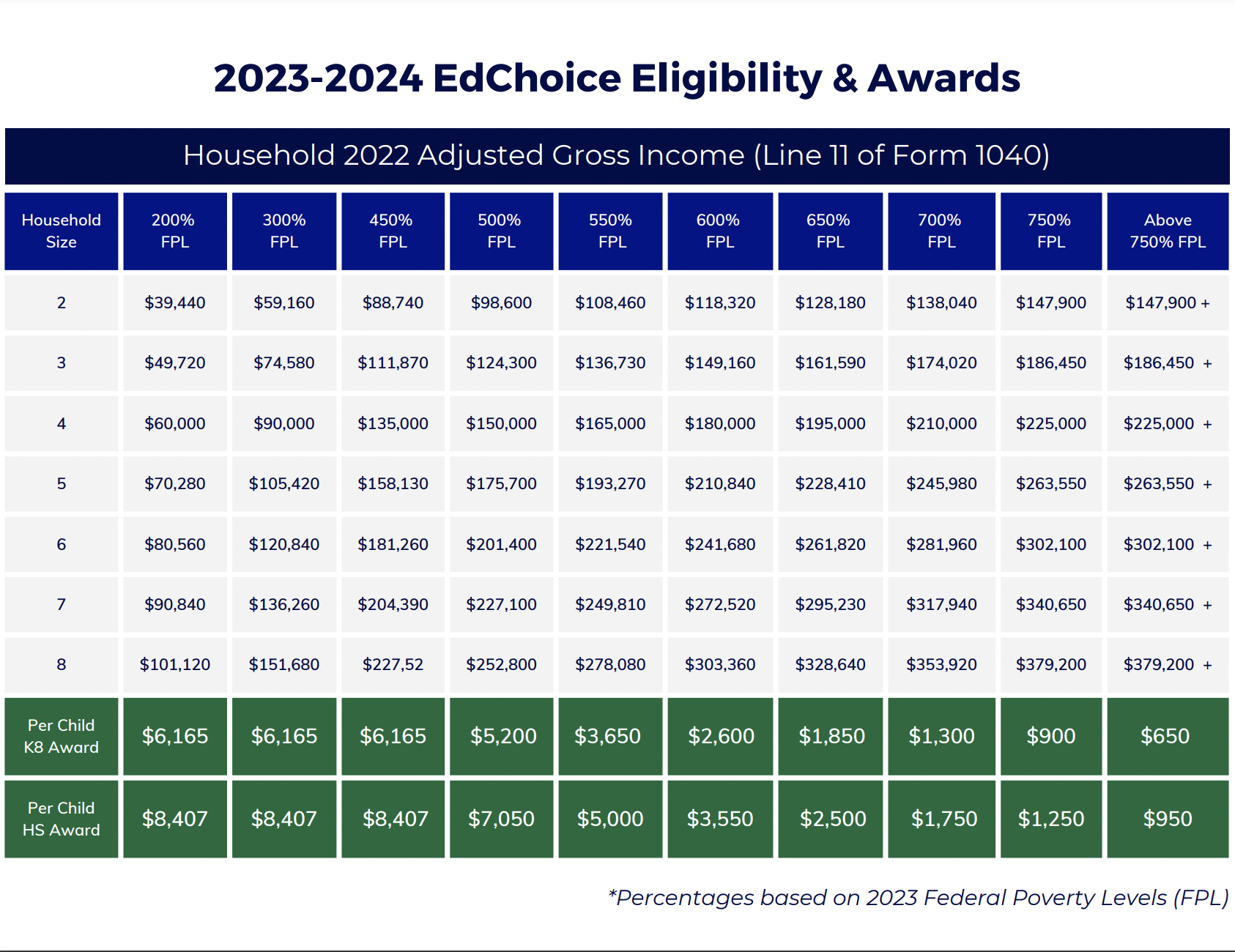 Click for scenarios detailing how the EdChoice Scholarship will affect different families.